Savant
Savant is the worlds leading home automation company, having been the home automation brand of choice for the world's most luxurious homes, castles and in some cases, yachts. They build products which can integrate almost anything in your home, giving it a more seamless feel. Audio Visual, lighting, motorised blinds and more. The beauty of Savant is everything is controlled through the one platform unlike most 'do it yourself' products.
We can install and programme any Savant system you dream of, to enhance your house and turn it into a home. The seamless adapability and easy to use system ranges from a simple one room setup to the worlds biggest house with all the bells and whistles. If its a new build, renovating or updating your existing system, we can help. Savant has wired and wireless solutions so anything is possible. We have also helped new clients get their existing Savant system up and running after being let down from their original installer.
SAVANT HOME THEATRE
Savant gives you the flexibility to choose between one simple room for automation, while leaving provisions for future expansions. A home theatre or lounge room set up may consist of a projector, screen, blinds, AV reciever, speakers and lighting control. Using a remote or a phone this can all be controlled to suit your needs. A press of a button and the AV equipment will turn on, blinds will drop, lights will dim and you can sit back and enjoy your home theatre.
AUTOMATICALLY RESPONDS TO YOUR LIFE
The technology in Savant's home automation can give you a 'hands free' type of automation. When you come home from work. Its late. Savant will light up the exterior of your home, light up the garden lights and pathways indoors. The air con will already be setting your room to its desired temperature, the the blinds will be closed. You can prepare your smart from for arrival, departure, morning rise or a bedtime ritual.
ONE APP FOR THE ENTIRE HOUSE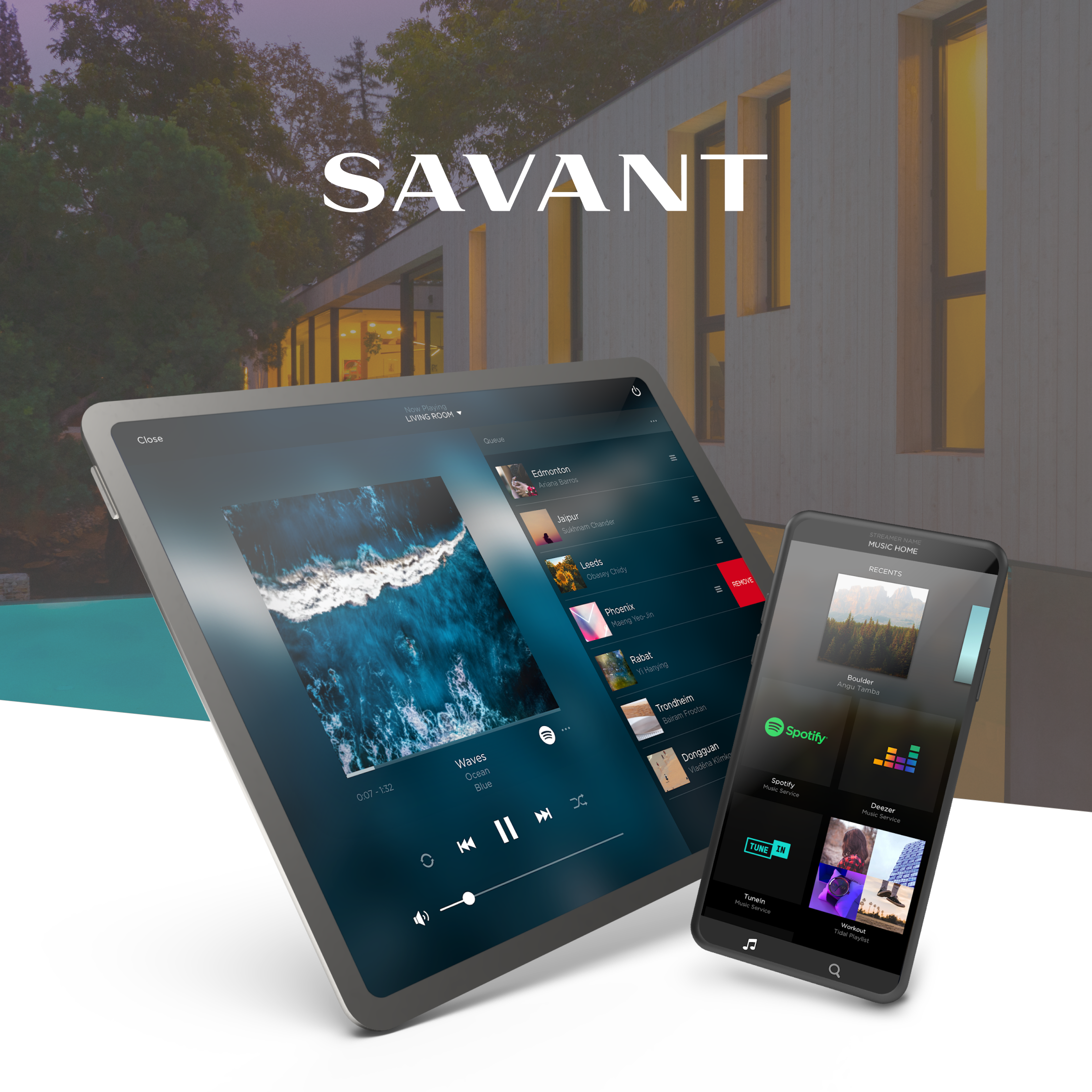 There's no need for separate apps to control the shades, thermostat, and a light bulb. Replace them all with one that manages and controls all of these devices together. You will be amazed when you can preset your house whilst driving home. Dial-ling back the temperature, closing the shades, and bringing up the lights—without jumping app-to-app. House divided? No worries, we have both iOS and Android users covered. As the first company to utilize mobile technology Savant understood early on the possibilities in home enhancing technologies.
If you are interested in a seamless automation system or have an existing system that needs updating, please click here to contact us.