Curved Projector Setups
We have been installing projectors for well over a decade, including curved projector setups. If it is one projector or more making up your curved projector image we can help! Designing curved screens will produce a wrap around effect immersing viewers and allowing a deeply increasing peripheral vision involvement. Ideal for large office spaces but we can make them work in any office space! We are industry experts in set up and service of curved projectors. Please contact us here if you need a curved projector installed or serviced.
Need a new projector installed, or have an existing curved projector you need serviced? We can provide you with everything you need with Epsons laser display solutions. We can also replace and upgrade any existing projectors you have.

Large Venue Projectors – L Series
We have a wide variety of projectors to suit your home and office space and can replace any existing projector you want to upgrade! Epson has projectors that have been specifically designed to suit larger venues and they also have projectors that can stitch together, which will allow for a much larger image.
EB-L520U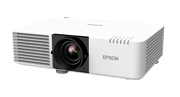 Laser Light Source
Produces up to 3x brighter colors, reliable performance
3LCD 3 chip technology
Powers brightness – 5200 lumens both color and white brightness
WUXGA High Definition resolution
EB-L630U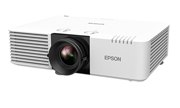 Laser Light Source
Produces up to 3x brighter colors, reliable performance
3LCD 3 chip technology
Powers brightness – 6200 lumens both color and white brightness
WUXGA High Definition resolution
EB-L630SU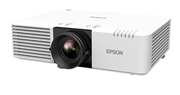 Laser Light Source
Produces up to 3x brighter colors, reliable performance
3LCD 3 chip technology
Powers brightness – 6000 lumens both color and white brightness
WUXGA High Definition resolution
EB-L635SU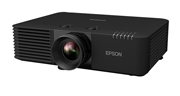 Laser Light Source
Produces up to 3x brighter colors, reliable performance
3LCD 3 chip technology
Powers brightness – 6000 lumens both color and white brightness
WUXGA High Definition resolution
EB-L730U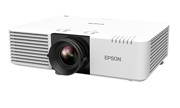 Laser Light Source
Produces up to 3x brighter colors, reliable performance
3LCD 3 chip technology
Powers brightness – 7000 lumens both color and white brightness
WUXGA High Definition resolution
EB-L735U
Laser Light Source
Produces up to 3x brighter colors, reliable performance
3LCD 3 chip technology
Powers brightness – 7000 lumens both color and white brightness
WUXGA High Definition resolution
EB-L1505UHNL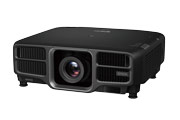 4K Enhancement
12K Lumens light and color output
360° Projection
Edge Blending
Powered Lens Shift, Zoom and Focus
EB-L1755UNL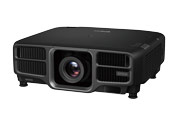 4K Enhancement
15K Lumens light and color output
360° Projection
Edge Blending
Powered Lens Shift, Zoom and Focus
EB-L20000UNL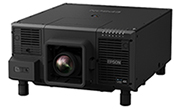 4K Enhancement
20K Lumens light and color output
360° Projection
Edge Blending
Powered Lens Shift, Zoom and Focus
Option of 9 lenses
EB-L30000UNL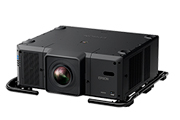 4K Enhancement
30K Lumens light and color output
360° Projection
Edge Blending
Powered Lens Shift, Zoom and Focus
Option of 8 lenses
Large Venue Projectors – PU Series
EB-PU1007WNL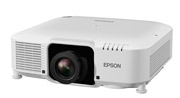 Laser Light Source
7,000 Lumen Light Output
7,000 Lumen Color Light Ouput
WUXGA Resolution
4K enhancement
EB-PU1008BNL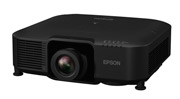 Laser Light Source
8,500 Lumen Light Output
8,500 Lumen Color Light Ouput
WUXGA Resolution
4K enhancement
EB-PU1008WNL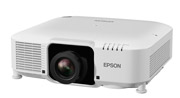 Laser Light Source
10k Lumen Light Output
10k Lumen Color Light Ouput
WUXGA Resolution
4K enhancement
EB-PU2010BNL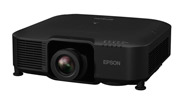 Laser Light Source
10k Lumen Light Output
10k Lumen Color Light Ouput
WUXGA Resolution
4K enhancement
EB-PU2010WNL