Distributed Audio lets you enjoy music throughout the home and beyond. With both indoor and outdoor speakers, simply create zones around your home for high quality sound distributed from one sophisticated platform.
You can utilize in-ceiling or in-wall speakers to keep the home aesthetically pleasing. Outside, professional grade speakers can be discreet with landscape speakers, underground subs or waterproof speakers mounted underneath the eves of your patio or outdoor dining area.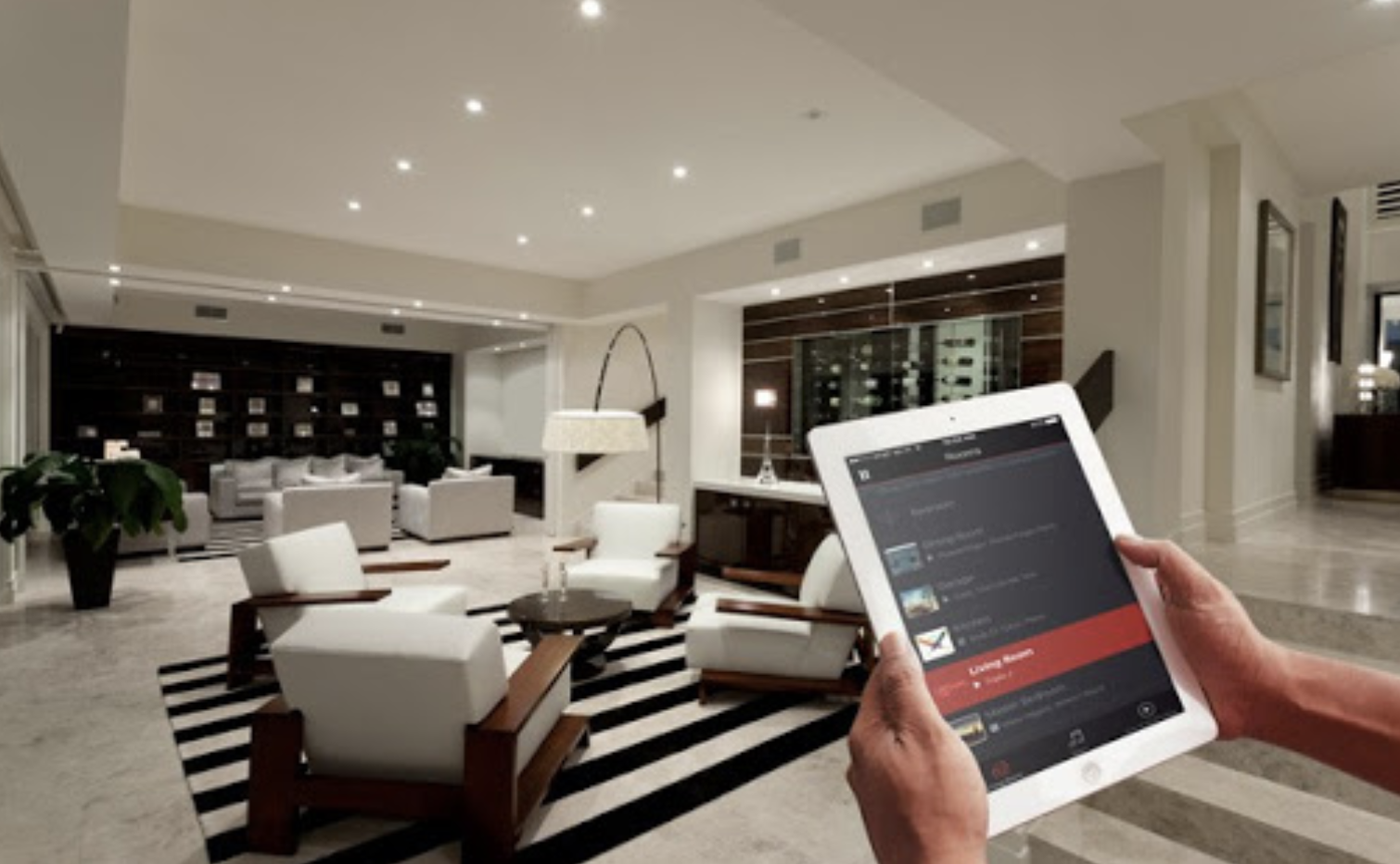 Control zones from an iPad or your Mobile Device with a home management platform like Control 4. Program options like a one touch button for "party mode" where every zone inside and out is playing the same music. Or have your favorite playlist start when you get home from work. It really does simplify life around the home.
Take your multi-room audio to another level with the Episode Response 8 Zone Matrix Amplifier that delivers great audio in up to 8 rooms.
This amplifier uses high-tech digital signal processing to provide clean and accurate audio in any space. Also IP controlled, OvrC compatible, and has drivers for all popular control systems for an easy-to-control audio experience.
Main Features:
Smart & Powerful Digital signal processor for Reliable Amplification. Control System Integration to easily integrate with Control4 or other control systems. IP Controlled meaning easy monitoring and control. Sub out in every zone for a superior sound. Lastly, it's a clean and fast installation. A great choice.
---
Transform the look and feel of your home or business with Distributed Audio. We offer a free consultation to discuss your needs and provide you with a detailed estimate of the project. Click here to contact us today, or here to book an installation.
Still need more reasons to contact us, or hesitant on the costs? We can work within your budgets and help you complete your dream vision. The AV King is the right decision for your Projector needs. Firstly, we are qualified and experienced. Secondly, we are fast and thorough. Meaning, you will be blown away by the outcome. Lastly, but most importantly, AV King hold a 5-Star Rating on Google so you can trust that our customers are satisfied, and really pleased with their install.